FeetPlus Clinics
About Us
Take your first steps to more comfortable feet…
We can help with corns, nail cutting, verruca problems, plantar fasciitis & policeman's heel pain, ingrowing toenails and custom orthotic arch supports are our areas of special interest.
Clinics are based across the South East of England. A team of caring & experienced chiropodist/podiatrists based at three lovely clinics to help you with your foot problems locally.
We provide chiropody & podiatry care at clinics in Horsham, Horley & Rochester. You can find your local clinic on our locations map HERE.
Our town centre based clinic in Horley is five years old, with two great clinics and a Footwear Solutions shoe store on-site.
We are also pleased to announce that the Rochester clinic continues to go from strength to strength. Louise Herdman & Hayley Draper continue to care for the feet of Medway.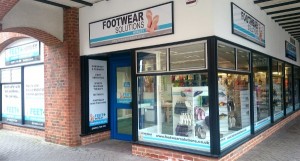 Where Are We?
How to find us
FeetPlus Horley is situated in Horley town centre, next door to the Post Office/ McColl's. FeetPlus Rochester is based within Karson's Pharmacy in City Way, Rochester. See our find us page for maps, or scroll to this page footer.
For an appointment or chat with our podiatrists call Jackie, Michelle, Louise or Alison our receptionists, on 01293 734229 or 01634 914065.
Alternatively use our contact us page. Evening and some weekend appointments are available, allowing you to fit your appointment into your busy schedule.
Our FacilitIES?
About Our Clinics
In Horley we have two modern treatment rooms, ensuring total privacy for all patients.
Comfortable waiting area, within Footwear Solutions.
Pay & Display parking is available in Victoria Square car park alternatively you can park in Lidl car park.
Disabled toilet facilities onsite. All ground floor, ease of access throughout.
Footwear Solutions is our onsite shoe shop, staffed by our podiatrists and professional shoe fitters. We hope to offer the best shoe solution to help solve your foot problem.
In Rochester our clinic is based within Karson's Pharmacy. We have a small waiting area away from the store and a private custom built clinic room for podiatry care. Parking is available in the small pharmacy car park
Call us on 01293 734229 or 01634 914065 or use our contact us page to see how we can help you.
Recent News
from our blog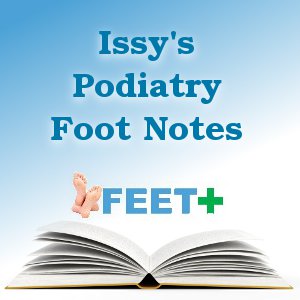 Fungal infection of the toenails A common and cosmetically displeasing condition affecting the toenails. Also known as Dermatophytic Onychomycosis. The infecting organisms are usually from the family of dermatophytes but can also include...
Happy Patients
Client testimonials

I would just like to say thanks for your great treatment last Wednesday…
I feel like I have a new pair of feet.
Thank you

I would just like to say a huge 'Thank You' to all of the team at the clinic.
My daughter recently had nail surgery with you on both big toes and as promised she was able to carry on doing sport and normal activities shortly afterwards.
The after care she received was brilliant and very thorough.
We were dealt with in a very professional manner by all of the staff and I would trust them implicitly.
I cannot say enough how this treatment is good value for money!
THANK YOU!

I know it's a cliche but I feel like I'm walking on air with my new orthotics.
Many thanks to both Charles and Mo who have helped me greatly.

Thanks very much for the great job of refurbishing my orthotics.
Excellent customer service and really pleased with the results.
I will definitely be using your service in future.
Kind regards

I wanted to write and thank my podiatrist for his understanding and careful treatment of my corn last week. I was terrified but he took time to put me at ease and solved the problem painlessly. The toe now feels like it used to again. Many many thanks.

I have been going to the clinic since it opened and am extremely happy with the care and attention I have always received and continue to receive.
The podiatrists are very professional and I am pleased to see that the business has expanded over the years and continues to thrive.
I also wish to mention the reception staff. They are second to none, always friendly and very helpful but in a professional manner.
Call us on 01293 734229 or 01634 914065 to ask a question or to book an appointment